DAEMON Tools Lite 4
4.49
Il prodotto più popolare per la creazione di semplici files immagine disco e l'emulazione di unità virtuali CD/DVD.
Características clave

Funzionalità principale di backup
Crea immagini .iso, *.mds/*.mdf ed *.mdx di dischi CD, DVD, Blu-ray
Proteggi le immagini con una password
Comprimi le tue immagini
Gestisci la tua Collezione Immagini
Virtualizzazione delle periferiche di supporto
Create up to 4 virtual devices (DT and SCSI in all) to mount several images simultaneously
Customize virtual drives: change a drive letter, DVD region, etc
Integrazione di sistema
Ottieni un accesso veloce a tutte le funzionalità attraverso l'icona di programma nella Barra di Sistema
Utilizza le Associazioni File per montare le immagini direttamente da Windows Explorer
Utilizza la potente Interfaccia a Linea di Comando per finalità di automazione
Esegui azioni di base attraverso il maneggevole DAEMON Tools Gadget sul Desktop di Windows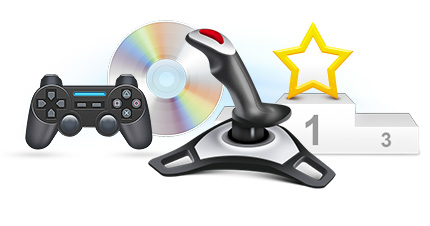 Ottieni ulteriori informazioni rilevanti dei dischi nella tua Collezione Immagini
Naviga per i video di gioco, immagini e raccomandazioni
Rimani sintonizzato: leggi le novità dei giochi e le recensioni pubblicate giornalmente
Trova i giochi più giocati e maggiormente votati
Cerca le immagini disco e molto di più
Problemi risolti:
BSOD nell'adattatore DT con la Verifica;
Problemi minori.
Recensioni
LIFEHACKER.com
"Last week we asked you to share your favorite disk image tools, then we rounded up the five most popular responses for a vote. Now we're back to highlight your favorite.DAEMON Tools led the pack by a comfortable margin with 40% of the vote."
Softpedia.com
"DAEMON Tools Lite is a software solution that will impress you, especially thanks to its advanced features that can deal with virtually all image formats on the market.Reliable application that creates virtual drives on your computer, providing you with the possiblity to emulate CDs and DVDs for instant access."
PCWorld.com
"If you spend a lot of time swapping and hence waiting on CDs or DVDs to mount, Daemon Tools Lite is worth its weight in gold. Even if you don't, it's a program you should download to keep in your bag of tricks--you'll find a use for it eventually."
Download.com
"The advantage is that you can burn the images you're using with DAEMON Tools Lite right away or just test an image before burning it to see if it was created correctly. DAEMON Tools Lite works with most image formats."
Softpedia.com
"...whatever you say this thing is worth every bit of it!
This program is excellent, and I highly recommend it. :)
When you want to load up an image, just right click the icon, and with a few menu clicks and a little folder browsing to file your image you have your image working as if its an actual burned image in a physical drive."
Filecluster.com
"Pros
- Small and highly stable program.
- Low resource requirements.
- Simple and functional interface..."
Riconoscimenti