DAEMON Tools Lite 4
4.49
Produto mais popular que oferece ferramentas simples para criar ficheiros de imagem de disco simples e unidades de CD/DVD de emulação virtual
Principais características
Principais características

Funcionalidade
Mount *.mdx, *.mds/*.mdf, *.iso, *.b5t, *.b6t, *.bwt, *.ccd, *.cdi, *.bin/*.cue, *.ape/*.cue, *.flac/*.cue, *.nrg, *.isz disc images to a virtual drive
Create .iso, *.mds/*.mdf and *.mdx images of CD, DVD, Blu-ray discs
Compress your images
Protect images with password
Manage your Image Collection
Virtualização de dispositivos de multimédia
Create up to 4 virtual devices (DT and SCSI in all) to mount several images simultaneously
Customize virtual drives: change a drive letter, DVD region, etc
Interface de utilizador simples com uma integração básica do sistema
Obtenha acesso rápido a todas as funcionalidades através do ícone do programa no System Tray
Utilize as Associações de ficheiros para montar imagens do Explorador do Windows
Utilize uma Interface da linha de comandos resistente para fins de automação
Execute acções básicas manualmente com a mini-aplicação DAEMON Tools no Ambiente de trabalho do Windows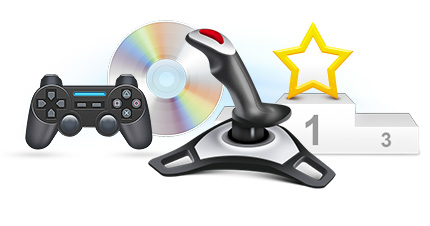 GameSpace
- serviço online de estatística de utilização de disco virtual
Obtenha mais informações relevantes para os seus discos na sua Colecção de Imagens
Mantenha-se actualizado: leia notícias sobre jogos e críticas publicadas diariamente
Procure vídeos, capturas de ecrã e recomendações de jogabilidade
Descubra os jogos mais jogados e com melhor classificação
Procure imagens de disco e muito mais
Bugs (erros) corrigidos:
BSOD no adaptador do DT com Verificador.
Críticas
LIFEHACKER.com
"Last week we asked you to share your favorite disk image tools, then we rounded up the five most popular responses for a vote. Now we're back to highlight your favorite.DAEMON Tools led the pack by a comfortable margin with 40% of the vote."
Softpedia.com
"DAEMON Tools Lite is a software solution that will impress you, especially thanks to its advanced features that can deal with virtually all image formats on the market.Reliable application that creates virtual drives on your computer, providing you with the possiblity to emulate CDs and DVDs for instant access."
PCWorld.com
"If you spend a lot of time swapping and hence waiting on CDs or DVDs to mount, Daemon Tools Lite is worth its weight in gold. Even if you don't, it's a program you should download to keep in your bag of tricks--you'll find a use for it eventually."
Download.com
"The advantage is that you can burn the images you're using with DAEMON Tools Lite right away or just test an image before burning it to see if it was created correctly. DAEMON Tools Lite works with most image formats."
Softpedia.com
"...whatever you say this thing is worth every bit of it!
This program is excellent, and I highly recommend it. :)
When you want to load up an image, just right click the icon, and with a few menu clicks and a little folder browsing to file your image you have your image working as if its an actual burned image in a physical drive."
Filecluster.com
"Pros
- Small and highly stable program.
- Low resource requirements.
- Simple and functional interface..."
Prémios