DAEMON Tools Pro Standard 5
5.5
Prodotto professionale ma non Avanzato che offre gli strumenti essenziali per emulare e creare immagini. Una vasta funzionalità ad un prezzo ragionevole.
Características clave

Funzionalità di base di backup
Crea immagini .iso, *.mds/*.mdf ed *.mdx di dischi CD, DVD, Blu-ray
Proteggi le immagini con una password
Crea una immagine disco compressa oppure dividi l'immagine in diversi files

Funzionalità di immagine avanzate
Create or edit images with powerful Image Editor
Burn created images to media discs
Compose your own images of selected type (CD/DVD disc) with preferred file system (ISO9660+Joliet, UDF)
Master bootable discs or images
Manage your Image Collection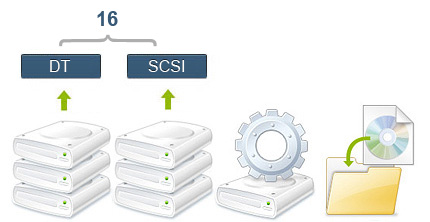 Virtualizzazione delle periferiche di supporto
Emulate up to 16 DT and SCSI devices in all
Perform image mounting to local NTFS folders
Get detailed information about physical and virtual devices' properties
Customize virtual drives: change a drive letter, DVD region, etc
Interfaccia utente avanzata con una potente integrazione di sistema
Personalizza l'Interfaccia utente per l'applicazione principale e l'Editor Immagine
Utilizza la potente Interfaccia a Linea di Comando per scopi di automazione
Abilita l'integrazione di DAEMON Tools alla shell di Windows
Utilizza le Associazioni File per montare le immagini tramite Windows Explorer o qualsiasi altro gestore di files
Esegue azioni di base attraverso il maneggevole Gadget di DAEMON Tools sul Desktop di Windows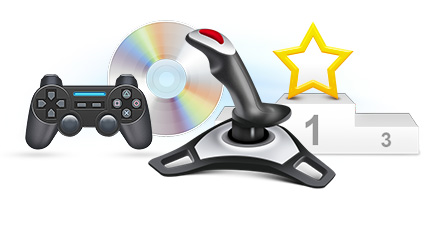 Ottieni maggiori informazioni sulle tue immagini disco e mantieni traccia degli utilizzi statistici
Trova la Top 100 dei dischi più popolari
Cerca altri dischi simili al tuo attraverso le tags
Problemi risolti:
BSOD nell'adattatore DT con la Verifica.
Windows 2000 SP4




32-bit




fino a 4.36.0309

Windows XP




SP3 32-bit / SP2 64-bit




Windows Vista




32-bit / 64-bit




Windows Server 2008




32-bit / 64-bit




Windows 7




32-bit / 64-bit




4.35.0306 o superiore

Windows Server 2008 R2




64-bit




4.35.0306 o superiore

Windows 8




32-bit / 64-bit




5.2.0
Recensioni
Softpedia.com
"Compared to the Lite version, the interface is similar but it also adds many more functions, so it has some extra goodies. The main strong points of Daemon Tools Pro are the support for a wide variety of formats as well as the ability to create..."
Download.com
"For loading virtual disk drives, Daemon Tools is the best-known app around. The name comes from Disk And Execution MONitor, meaning that the program runs the minor task of drive emulation, so that virtual CD and DVD..."
PCWorld.com
"The first thing you'll notice about either Pro version is that there's a straightforward, easy-to-use GUI--no command line visits for advanced features as there are with Lite. Both Pro Standard and Advanced also support more virtual devices..."
Riconoscimenti